My First Dynamo
You've heard of Dynamo, you're keen to learn more? Then read on!
Lists
Dynamo is all about lists. They can be lists of room numbers, or lists of column sizes or just plain lists of numbers.
Here is a list of numbers: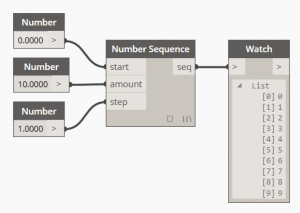 What about a list of lists?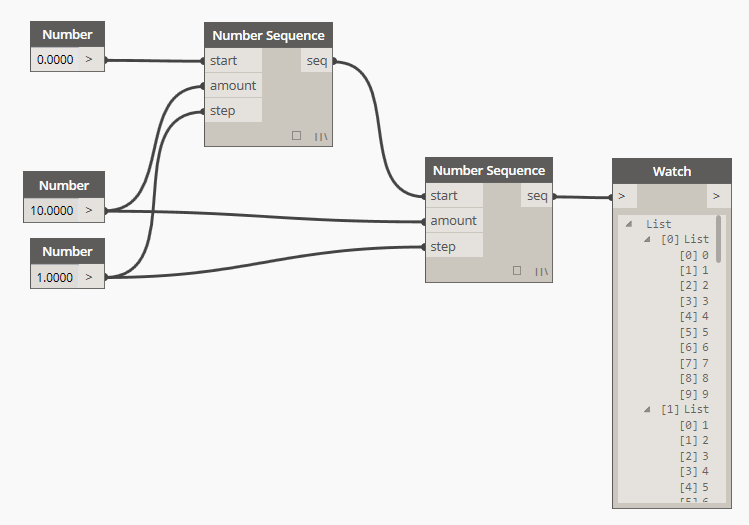 Let's make it useful. You can create a list of room data and write it to an Excel file. If you can't find any of the files in the Node Library just type the name of the node (e.g. "All Elements of Category") into the search bar at the top of the Node Library.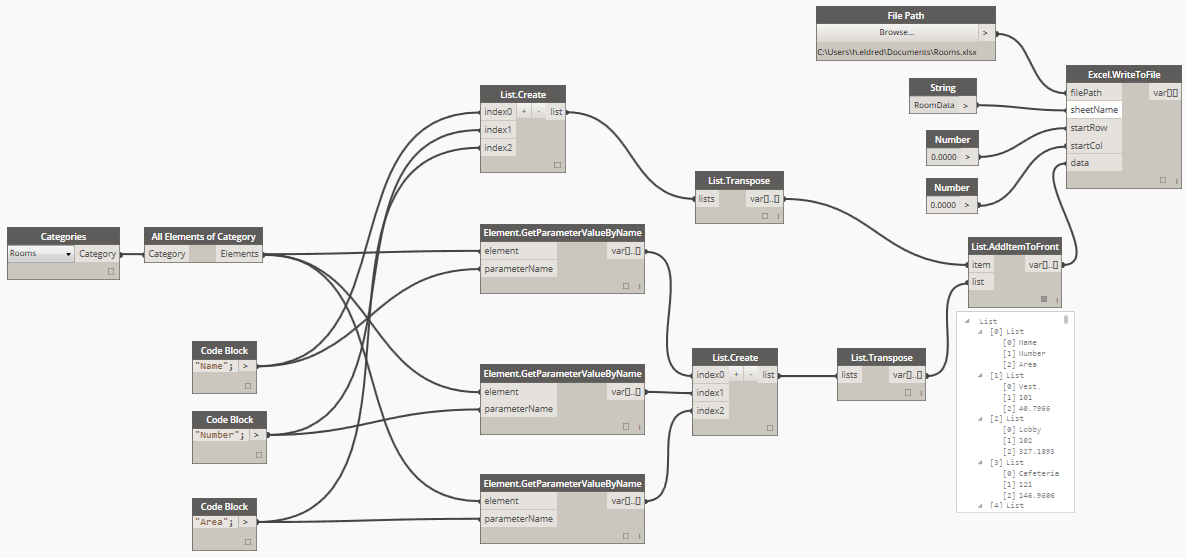 Here is a gif of the process in action. Go on… give it a try! (Click for a larger version)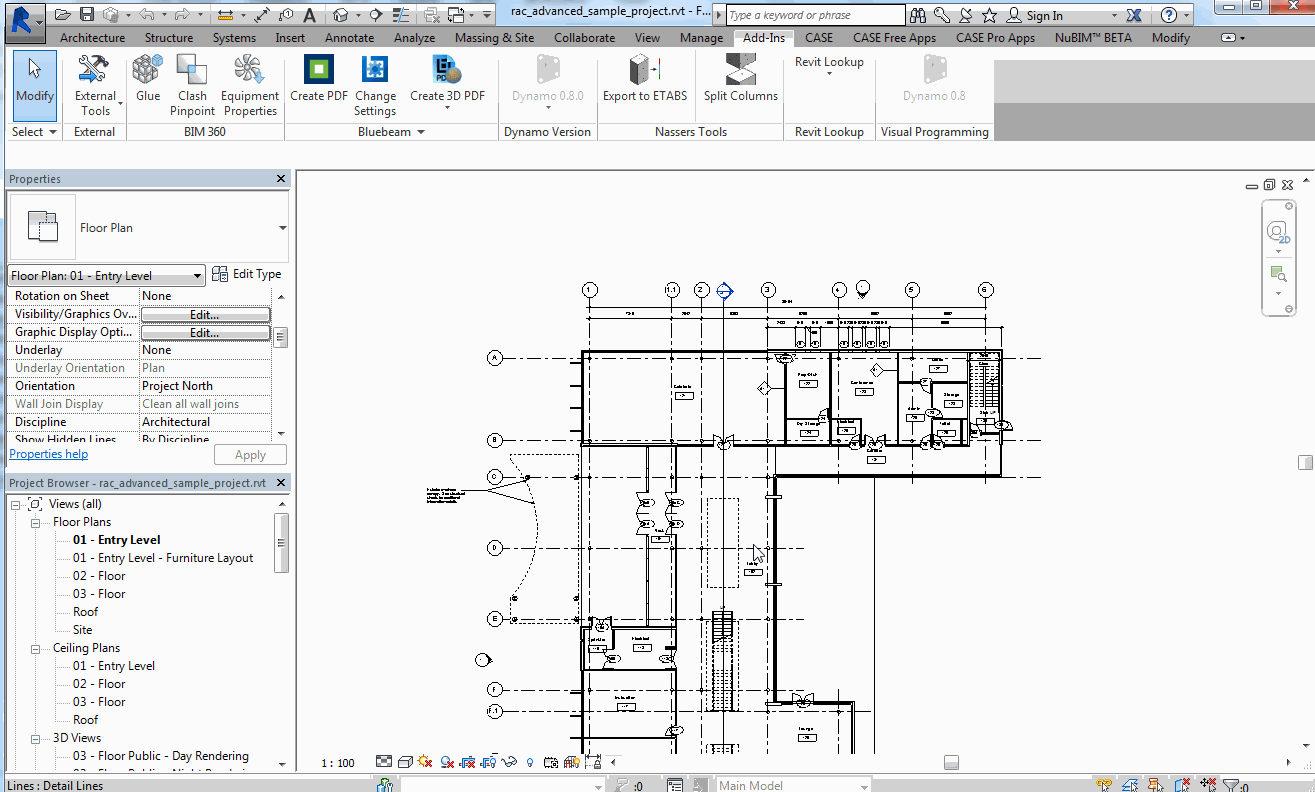 Check back for more soon…